Presenting Sponsor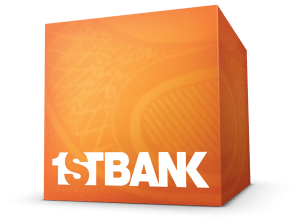 Premier ($50,000)

Leader ($36,000)
E. Kemper Carter & Anna Curry Carter Community Memorial Trust, UMB Bank, n.a., Trustee
Champion ($25,000)
Anna & John J. Sie Foundation
Tom & Michelle Whitten
Centre Communities, Ltd.
The Frank Family
The Copperleaf Community
EKS&H now part of Plante Moran
Independence Capital Asset Partners LLC
Mercedes-Benz of Westminster
In Support of Mike Shaw Auto Group
vAuto, Inc.
Dale Pollak, Founder
Mike Shaw Automotive
Mike & Nancy Shaw
NAI Shames Makovsky
Evan & Evi Makovsky
Visionary ($18,000)
Land Title Guarantee Company
Ambassador ($10,000)
Harvey Alpert & Tanya Alpert
Alpine Bank
Norm & Lisa Franke
Cindy and Jason Altberger
Anadarko Petroleum Corporation
Arthur J. Gallagher & Co.
Braddock Financial LLC
Harvey & Sue Allon
Burg Simpson Eldredge Hersh & Jardine, P.C.
The Chotin Foundation
Robin & Steven Chotin and Family
Community Development Group
Betsy & Terry Considine
Considine Family Foundation
David & Laura Merage Foundation
Davis Graham & Stubbs LLP
The DaVita Village &
Thiry O'Leary Foundation
Denver Center for the Performing Arts
Brad, Brent & Gregg Farber
Feiner Family Foundation
Debbie & Michael Feiner
Fox Rothschild LLP
Marshall Fishman, Esq.
KeyBank
Laurie & Paul Brooks
Dr. Rick A. Kushner
President and CEO Comfort Dental Inc.
Liberty Media &
Liberty Interactive
MidFirst Bank &
Bob Malone
Morgan Stanley Private Wealth Management
Paul & Nancy Phillips
Owners of Pac/West
Michael & Shereen Pollak
Hyde Park Jewelers
Shea Homes Colorado
Shea Properties Colorado
Harold & Diane Smethills
Sterling Ranch
Stewart Title Guaranty Company
James M. Sullivan and JJ Sullivan
Wood, Smith, Henning & Berman LLP

Help us provide the necessary resources for critical programming that empowers individuals to become civically engaged in promoting social justice and enhancing public safety. Thank you for your support!
Advocate ($5,000)
AEG PRESENTS ROCKY MOUNTAIN REGION
Black Creek Group
Evan & Meghan Zucker
Sharon Magness Blake & Ernie Blake
Bravada Partners: The Gold,
Perry-Rest, Michelson, Alpert Family
& the Steven & JoEllen Cohen Family
Joy S. Burns
D.C. Burns Realty & Trust Co.
Colorado Petroleum Council/API
Colorado Rockies
Baseball Club
Corporex Colorado/ the ART, a Hotel
Del Frisco Double Eagle Steakhouse
Andrew & Sarah Feinstein
EXDO Management
Fortis Private Bank/Pacifica Capital Investments
Diane & Charlie Gallagher
GE Johnson Construction Company
Jerrold Glick & Shannon Gifford
Dr. and Mrs. John A. Grossman
A. Barry & Arlene Hirschfeld
Holley, Albertson & Polk, P.C.
Holmes Murphy & Associates
HS Management Partners, LLC
Michael Berman Family Foundation
Michael K. Cooper Family Trust
Miller Real Estate Investments
Nathan & Associates, Inc.
Otten Johnson Robinson Neff + Ragonetti PC
Perlmutter Family Foundation
Robert & Jane Toll Foundation
Saks-Robinson Family Fund
Spectrum Retirement Communities
Stanford Carr Development
T. Charles Wilson Insurance Service
Three Peaks Capital
Sandy Rufenacht
Triple B: Belinda, Barbara and Biddle
Brian Watson, Chairman & CEO
Northstar Commercial Partners
Trailblazer ($3,600)
Bailey-Stanford Family Foundation
Boutique/Wheelhouse Apartments
Zvi Rudawsky, CEO
Jamie K. Brown
JK Brown, Inc.
Michelle & Randy Brunschwig
Canadians & Friends of Canada
Children's Hospital Colorado Foundation
Colorado Oil & Gas Association
Denver International Airport
Denver Metro Chamber of Commerce
Kelly Brough
Iron Woman Construction & Environmental Services LLC
LIV Sotheby's International Realty
Steve & Jared Blank &
Rochelle McNaughton
Metropolitan State University of Denver
Monarch Casino Black Hawk
National Western Stock Show
Rose Community Foundation
Roubaix Capital, LLC
Mr. Christopher Hillary
Marc Utay
Clarion Capital Partners
Volunteers of America Colorado
The West Family Foundation
Whiting Petroleum Corporation
Margot & David Zaterman
JFRCO, LLC
Innovator ($1,500)
Christy and Ferdinand Belz
Ambassador Lewis M. Eisenberg
Tom Roupe
Aqueduct Capital Group