Presenting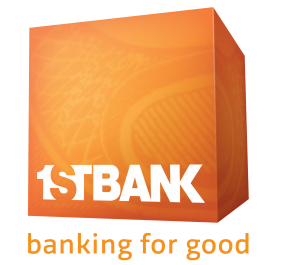 Premier
   
Leader ($36,000)
Champion ($25,000)
ANNA & JOHN J. SIE FOUNDATION
TOM & MICHELLE WHITTEN
BROWNSTEIN HYATT FARBER SCHRECK, LLP
CENTRE COMMUNITIES, LTD.
THE FRANK FAMILY
THE COPPERLEAF COMMUNITY
INDEPENDENCE CAPITAL HOLDINGS, LLC
PETER A. KUDLA AND FAMILY
MERCEDES-BENZ OF WESTMINSTER
MIKE SHAW AUTOMOTIVE MIKE & NANCY SHAW
IN SUPPORT OF MIKE SHAW AUTO GROUP VAUTO, INC. DALE POLLAK, FOUNDER
Visionary ($18,000)
GUY'S FLOOR SERVICE INC.
EST. 1942
LAND TITLE GUARANTEE CO
JOHN E. FREYER
THE THIRY-O'LEARY FOUNDATION
Ambassador ($10,000)
HARVEY ALPERT & TANYA ALPERT
ALPINE BANK
NORM & LISA FRANKE
BRADDOCK FINANCIAL LLC
HARVEY & SUE ALLON
BURG SIMPSON ELDREDGE HERSH & JARDINE, P.C.
THE CHOTIN FOUNDATION
ROBIN & STEVEN CHOTIN AND FAMILY
COMMUNITY DEVELOPMENT GROUP
BETSY & TERRY CONSIDINE
CONSIDINE FAMILY FOUNDATION
D4 URBAN LLC/BROADWAY PARK
WARREN COHEN, CHRIS WAGGETT & DAN COHEN
DAVID & LAURA MERAGE FOUNDATION
DENVER CENTER FOR THE PERFORMING ARTS
FEINER FAMILY FOUNDATION
DEBBIE & MICHAEL FEINER
FOX ROTHSCHILD LLP
MARSHALL FISHMAN, ESQ.
LIBERTY MEDIA & LIBERTY INTERACTIVE
MIDFIRST BANK & BOB MALONE
MORGAN STANLEY PRIVATE WEALTH MANAGEMENT
NAI SHAMES MAKOVSKY
EVAN & EVI MAKOVSKY
MICHAEL & SHEREEN POLLAK
HYDE PARK JEWELERS
SHEA HOMES COLORADO
SHEA PROPERTIES COLORADO
STEWART TITLE GUARANTY COMPANY

Help us provide the necessary resources for critical programming that empowers individuals to become civically engaged in promoting social justice and enhancing public safety. Thank you for your support!
Advocate ($6,000)
AMERICAN FURNITURE WAREHOUSE
AMERICAN PETROLEUM INSTITUTE COLORADO
BLACK CREEK GROUP
EVAN & MEGHAN ZUCKER
SHARON MAGNESS BLAKE & ERNIE BLAKE
BRAVADA PARTNERS: THE GOLD,
PERRY-REST, MICHELSON, ALPERT FAMILY
& THE STEVEN & JOELLEN COHEN FAMILY
CORPOREX COLORADO/ THE ART, A HOTEL
DENVER BRONCOS FOOTBALL CLUB
BRAD, BRENT & GREGG FARBER
ANDREW & SARAH FEINSTEIN
EXDO DEVELOPMENT
DIANE & CHARLIE GALLAGHER
JERROLD GLICK & SHANNON GIFFORD
DR. AND MRS. JOHN A. GROSSMAN
A. BARRY & ARLENE HIRSCHFELD
HOLLEY, ALBERTSON & POLK, P.C.
HS MANAGEMENT PARTNERS, LLC
MICHAEL K. COOPER FAMILY TRUST
OTTEN JOHNSON ROBINSON NEFF + RAGONETTI PC
PERLMUTTER FAMILY FOUNDATION
SAKS-ROBINSON FAMILY FUND
JOHN SEVO
SPECTRUM RETIREMENT COMMUNITIES
T. CHARLES WILSON INSURANCE SERVICE
TRIPLE B: BELINDA, BARBARA & BIDDLE
UNIVERSITY OF COLORADO ANSCHUTZ MEDICAL CAMPUS
Trailblazer ($3,600)
AEG PRESENTS ROCKY MOUNTAIN REGION
BAILEY-STANFORD FAMILY FOUNDATION
BOUTIQUE/WHEELHOUSE APARTMENTS
ZVI RUDAWSKY, CEO
CHILDREN'S HOSPITAL COLORADO FOUNDATION
DENVER INTERNATIONAL AIRPORT
DENVER METRO CHAMBER OF COMMERCE
KELLY BROUGH
NEAL GROFF
GROFF TEAM ADVISORS
MARK & TERRI JONES
MERRILL LYNCH PRIVATE WEALTH
MONARCH CASINO RESORT SPA – BLACK HAWK
NATIONAL WESTERN STOCK SHOW
ROSE COMMUNITY FOUNDATION
ROUBAIX CAPITAL, LLC
MR. CHRISTOPHER HILLARY
STANFORD CARR DEVELOPMENT, LLC
Innovator ($1,500)
Mr. & Mrs. David H. Engleberg
Etkin Johnson Real Estate Partners
Bud Goldberg
Allied Recycled Aggregates
Garth B. & Lisa S. Jensen
Rick & Mindy Miller
Magna Development Co.
Pacifica Capital Investments
Patrons ($500)
John D. Faught
CEO of The Kempe Foundation
Ben Lusher & Barry Curtiss-Lusher
Robert W. Graf Family Partnership
Zall Commercial Real Estate