Presenting Sponsor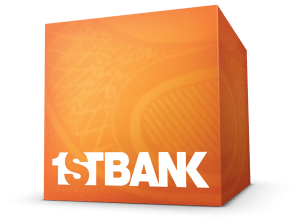 Premier Sponsor
KeyBank  | KeyBank Foundation | Laurie & Paul Brooks
Leader ($36,000)
Centre Communities, Ltd.
The Frank Family
The Copperleaf Community
Noble Energy, Inc.
Charles J. Rimer
The DaVita Village &
Thiry O'Leary Foundation
Champion ($25,000)
Anna and John J. Sie Foundation
Tom & Michelle Whitten
Bow River Capital
Blair & Kristin Richardson Foundation
Brownstein Hyatt Farber Schreck, LLP
LIV Sotheby's International Realty
Steve and Jared Blank and
Rochelle McNaughton
In Support of Mike Shaw Auto Group
vAuto, Inc.
Dale Pollak, Founder
Mike Shaw Automotive
Mike & Nancy Shaw
Three Peaks Capital
Sandy Rufenacht
Vectra Bank Colorado
Bruce K. Alexander
Visionary ($18,000)
Liberty Media &
Liberty Interactive

Help us provide critical programming that promotes social justice and enhances public safety. Thank you for your support!
Donate Now
Ambassador ($10,000)
Alpine Bank
Norm & Lisa Franke
Braddock Financial LLC
Harvey & Sue Allon
Jamie K. Brown
JK Brown, Inc.
Burg Simpson Eldredge Hersh & Jardine, P.C.
The Chotin Foundation
Robin & Steven Chotin and Family
Community Development Group
Chuck Bellock
Betsy & Terry Considine
Considine Family Foundation
Corporex Colorado/ the ART, a Hotel
David & Laura Merage Foundation
Bruce & Nancy Deifik
Integrated Properties
Feiner Family Foundation
Debbie & Michael Feiner
The Jared Polis Foundation
Dr. Rick A. Kushner
Pres. CEO, Comfort Dental Inc.
Land Title Guarantee Company
Lazarus Behavioral Finance Fund, LP
Lewis Roca Rothgerber Christie LLP
MidFirst Bank &
Bob Malone
Nathan & Associates, Inc.
Michael & Shereen Pollak
Hyde Park Jewelers
Proskauer Rose LLP
Ralph Ferrara
Ellen & Richard Sandler
Milken Family Foundation
Harold & Diane Smethills
Sterling Ranch
James M. Sullivan and JJ Sullivan
Doug Tisdale
South Metro Denver Chamber
Wood, Smith, Henning & Berman LLP=
Advocate ($5,000)
Black Creek Group
Evan & Meghan Zucker
Sharon Magness Blake & Ernie Blake
Bravada Partners: Gold,
Perry-Rest, Michelson, Alpert Family,
Steven & JoEllen Cohen Family
Colorado Petroleum Council/API
Colorado Rockies
Baseball Club
Colorado State Bank and Trust
Del Frisco Double Eagle Steakhouse
Amanda Springmeier
Brad, Brent & Gregg Farber
Jerrold Glick & Shannon Gifford
A. Barry & Arlene Hirschfeld
Holley, Albertson & Polk, P.C.
Holmes Murphy & Associates
Michael K. Cooper Family Trust
Mike Leprino Family Foundation
Chuck Morris &
AEG Presents
NAI Shames Makovsky
Evan & Evi Makovsky
Otten Johnson Robinson Neff + Ragonetti PC
Pacifica Capital Investments, LLC
Perlmutter Family Foundation
Saks-Robinson Family Fund
San Diego Private Bank &
Private Bancorp of America, Inc.
Spectrum Retirement Communities
Stanford Carr Development
T. Charles Wilson Insurance Service
Robert & Jane Toll Foundation
Triple B: Belinda, Barbara and Biddle
Unique Properties, Inc.
Scott Shwayder and Marc Lippitt
Trailblazer ($3,600)
Aspen Portfolio Strategies Inc
Rick Mandell & Gail Caruso
Bailey-Stanford Family Foundation
Boutique/Wheelhouse Apartments
Zvi Rudawsky, CEO
Michelle & Randy Brunschwig
Colorado Oil & Gas Association
Colorado US China Chamber of Commerce
Consulate General of Canada
Denver Metro Chamber of Commerce
Kelly Brough
Andrew Feinstein
EXDO Management
Forest City Stapleton, Inc.
National Western Stock Show
r² advisors
Thomas M. Kim
Sewald Hanfling Public Affairs
Steele Properties/Monroe Group Ltd.
Chad Asarch, Hud Karshmer, Stuart Heller
& David Asarch
Stewart Title Guaranty Company
Marc Utay
Clarion Capital Partners
Volunteers of America Colorado Branch
The West Family Foundation
Margot & David Zaterman
JFRCO, LLC