For more than 40 years, the Mizel Institute has grown into a nationally-recognized nonprofit institution with two distinct centers: the Mizel Museum and the Counterterrorism Education Learning Lab (CELL).
The Mizel Museum promotes social justice with its unique educational programming, cultural exhibits and events. The CELL confronts the threat of terrorism through its renowned event series, world-class exhibit and national training initiatives.
These organizations fulfill the Mizel Institute's mission of developing more educated, conscientious and empowered communities in order to create a world that is safer and more inclusive.
Mizel Institute Trailer
Mizel Institute Board of Directors
Larry A. Mizel
Founder, Mizel Institute, Executive Chairman of the Board, MDC Holdings
Herbert Buchwald
Chairman of the Board and President, BPR Management Corporation, Principal, Herbert T. Buchwald, P.A.
Michael Burg
Founder/Shareholder, Burg Simpson Personal Injury Lawyers
David P. Cohen
Shareholder, Brownstein Hyatt Farber Schreck
Anne Hillary
Community Activist and Philanthropist
Arlene Hirschfeld
Life-long Community Leader
John Ikard
Director, FirstBank Holding Company
Walter Isenberg
Co-founder, President & Chief Executive Officer, Sage Hospitality
James A. Lustig
Founder and Chief Executive Officer, United Capital Management
David D. Mandarich
President and Chief Executive Officer, MDC Holdings, Inc.
Andy Miller
Managing Principal, Miller Frishman
Courtney Mizel
Founding Director, CELL
Michael Pollak
Co-founder, Hyde Park Jewelers
Blair Richardson
Managing Partner and Co-founder, Bow River Capital Partners
Rick Sapkin
Founder and Managing Principal, Edgemark Development
We are grateful to the Scientific and Cultural Facilities District (SCFD) for their generous support!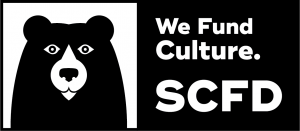 Your generous donation helps further the impactful work of the Mizel Institute. Thank you for your support!
Donate
Mizel Institute Staff
Melanie Pearlman
President & CEO
Jordan Clark
Vice President of Outreach & Engagement
Elizabeth C. Johnson
Education & Projects Manager
James Hippensteel
Manager of Education & Programs
Samantha Jones
Database & Administrative Coordinator
Samantha Beck
Database & Administrative Associate
Cailin Shioshita Pickett
Associate Database & Operations Manager
Meg Robbins
Education & Special Projects Coordinator
Becci Jacobs
Education & Outreach Coordinator
Rudy Leyba
Education & Special Projects Coordinator
Jacqueline Graham
Writing & Communications Specialist
Lexi Reich
Public Relations & Communications Specialist
Magdalena Perez
Education & Special Projects Coordinator
Bailey Yamshak
Special Projects Coordinator